Learning to take care of your skin from a young age is vital if you plan to have strong smooth skin as you age. Starting early also helps you establish a working skin care routine that you can manage as your body ages.
However many people are not well educated on the products that are available commercially. Many products that are available in stores can be sensitive to your skin, or even be allergic, but we've been socially conditioned to pay attention to their age-defying, acne-preventing claims. The natural skin care products you use can be beneficial despite the type of skin you have — normal, oily, dry or a combination of these traits. Even though different products will work better with the different skin types, you'll find that there's a lot of crossover. Natural skincare routines help skin to refresh and repair skin for a smooth, healthy look and feel. 
Here are some ideas for your natural, homemade beauty routine:
Homemade skin toner with rice water: Rice water is an awesome product to use as an exfoliator. Anyone with dry skin can use this formula.
Get a bowl and add 1 cup of rice to it.
Start washing the rice till the water colour turns cloudy.
Pour the cloudy water and rice into a bottle, and let the whole mixture sit aside for the night.
Next morning pour out the water into a container that you will use to exfoliate your skin.
Dip a cotton ball into the rice water and use it to clean your face.
Homemade face cleanser with olive oil: Olive oil is great for your skin.
Use a virgin olive oil, and dip a cotton ball into it. You don't need a lot.
Massage the oil into your face, using circular motions.
Do this for a few minutes. Then use a warm and wet washcloth and gently wipe the oil off.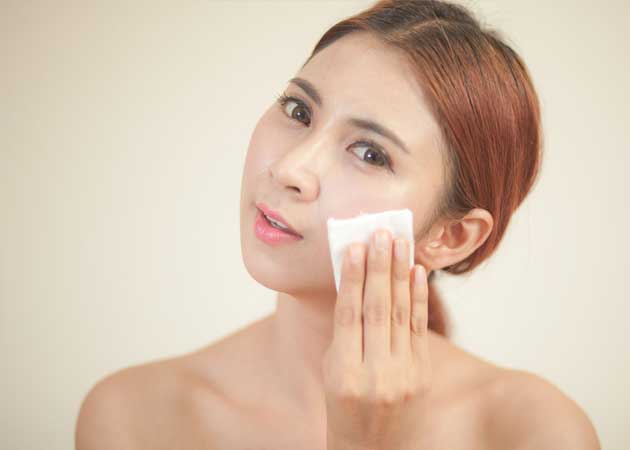 Homemade skin care using apple cider vinegar: Apple cider vinegar applied to the skin can help fight dead skin cells and also balance out the natural PH level of your skin.
Add 2 tablespoons of cider vinegar and 4 tablespoons of distilled water into a bowl.
Mix it well and refrigerate the solution.
Once the mixture has chilled, get a cotton ball and apply the mixture to your face.
Wash off with warm water.
Homemade skin care with aloe vera: A great cleansing agent, aloe vera also acts as a toner.
Add a few drops of orange juice to a tablespoonful of aloe vera. Mix well and put into a container and refridgerate.
Take it out after 4 to 5 hours, and then it is ready to cleanse your skin as a toner.
If you have oily skin, add 1 tbsp of tumeric to 2 tbsp of aloe vera and mix well.
Apply to your face and leave on for approximately 10 minutes.
Wash off using warm water. 
Homemade solutions for puffy eyes: Dark circles and puffy eyes can be kept at bay.
Put ice cubes on your closed eyes for a period of 45 seconds three times. You may want to wrap the ice cubes in a paper towel so it's not so cold.
Refrigerated green tea bags are also stupendous alternatives to eye cream.
Cut a cucumber into 1/4" slices and place on your eyelids for about 20 to 30 minutes.
Some good oils you can experiment with are: jojoba, pomegranate, sunflower, coconut oil, cranberry seed, apricot kernel, argan and baobab.